| | |
| --- | --- |
| | LECCIBG |

Ligon/Eadline Cigar and Cognac Invitational Beowulf Gathering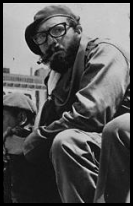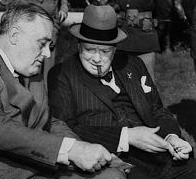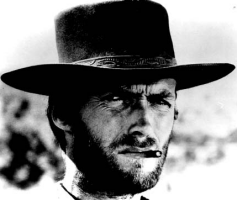 What is LECCIBG?
It is a fine tradition started by Walt Ligon and Doug Eadline at the Extreme Linux Developers Forum in February 2000. Eric Roman and Vasily Lewis were also there. We have a cigar, a glass of cognac, and plot world domination through Beowulf technology. Well, we also talk about other stuff too.
When and Where?
The SC05 LECCIBG will be at Fox Sports Grill (1522 6th Ave.) after the Scyld Beobash (Gordon Biersch Brewery (right next to the Convention Center 6:30-8:30). Don't forget to attend the less smokey "Monkey Mingle" at the Seattle Sheraton Gallery Lounge Monday night November 14) We will start around 9PM after the completion of the Opening Gayla.
Previous LECCIBGs have been held at:
SC2004 (Pittsburgh)
IEEE Cluster 2004 (San Jose)
SC2003 (Phoenix)
Extreme Linux Developers Forum in February 2000 (Santa Fe)
Atlanta Linux Showcase October 2000
SC2000 (Dallas)
Extreme Linux Developers Forum in February 2001 (Santa Fe)
Who can attend? Anyone who wants.
Then why is it "Invitational"?
Because you can only come if you are invited. You are invited. Everyone is invited.
What if I do not like Cigars? Drink cognac.
What if I do not like Cognac?
Smoke a cigar.
What if I do not like Cognac or Cigars?
There is always beer for the less sophisticated.
Is it free?
Are you kidding?
Do you have rules?
Rules of a LECCIBG
A LECCIBG can be held at any time. At most one person is required unless you plan a null-LECCIBG in which you are the only invited person, but do not show up. This is not to be confused with and non-LECCIBG in rule 3.
Anyone can hold a LECCIBG - we're open source. Doug and Walt do not need to be present. However, their name should be chanted at least once during the LECCIBG.
At most major Beowulf/Linux Events there may be a LECCIBG. This event can be announced on the LECCIBG page or the BU page.
There is no protocol except that at least one cigar should be smoked and one glass of cognac should be consumed. Otherwise the event is a non-LECCIBG which is not to be confused with a null-LECCIBG in Rule 1. Beer or any other beverage of choice may be substituted for Cognac.
Discussion should be limited to world domination through Beowulf clusters and any other topic that seems important.
Who are those people smoking cigars?
Walt and Doug. We are not sure who the other person is.
Other Questions
Contact Doug or Walt

---